Developer Relations Engineer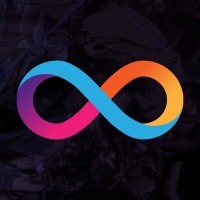 DFINITY
Software Engineering
Zürich, Switzerland
Posted on Wednesday, October 26, 2022
We're looking for a Developer Relations Engineer to engage our swiftly growing developer community, gather constructive feedback, and keep our roadmap full of valuable projects to ensure that building DFINITY apps is fun and easy. The Developer Relations Engineer is a trusted resource, responsible for educating and engaging the growing Internet Computer developer community. This role is part of the Growth team, but works cross-functionally to help deliver developer-facing content and support developer programs. This role will be responsible for establishing and maintaining a feedback loop with our developer community and partners, defining metrics and mechanisms for measuring developer experience, and promoting internal and external understanding of the Internet Computer.
Responsibilities:
As a Developer Relations Engineer, you'll work to:
Understand the goals of the community developers and help them navigate through their journey of building on the Internet Computer.

Become an oracle of technical guidance for our developers on our community forum or face-to-face in the Developer Partner and Developer Grants programs.

Aggregate feedback from the developer community and help align the internal organization to prioritize feature requests from the community and developer partners.

Constantly helping improve our developer-facing products by establishing and measuring key metrics and conducting user research.

Support adjacent teams, like marketing and legal, in the creation of developer-facing content and collateral.

Helping create demos and tutorials, contribute to technical documentation, and lead external training, meetups, and presentations.
Background and Skills:
If a lot of these sound like you, you might be a good fit for our team:
You have a degree in engineering, computer science, or equivalent experience

You have 3+ years of experience as a software engineer

Strong background and understanding of the crypto ecosystem

You've worked on multiple computing platforms (web, mobile, desktop, cloud, embedded) and understand their developer experience

You can engage in active listening until you fully understand someone's problem

You could explain a complex concept (e.g. encryption, sharding, the electoral college) to a 5-year old

You've identified the "lightbulb moment" when introducing a new concept and restructured existing communication to support it

You know how to solicit and incorporate constructive feedback from stakeholders

You do the right thing even when it's hard and treat challenges as a chance to learn

You share your honest opinions so the team can improve

You've invested in improving your own workflow and are a multiplier for your team

You can effectively collaborate with co-workers across multiple sites and time zones

You know at least one and are eager to learn more of JavaScript, Rust, Motoko or Haskell
About DFINITY and the Internet Computer:

The Internet Computer is the fastest and only infinitely scalable general-purpose blockchain — incubated and launched by the DFINITY Foundation in May 2021. A team of over 200 world-renowned cryptographers, distributed systems engineers, and programming language experts have taken on the massive technological challenge of building, maintaining, and continuously improving a 'world computer' powerful enough to host Web3 dApps, DeFi, games, NFTs, social media, and metaverse projects.
DFINITY was founded in 2016 by entrepreneur and crypto theoretician, Dominic Williams, and attracted interest and financial contributions from early members of the Ethereum community. Later, top-tier institutions such as Andreessen Horowitz, Polychain Capital, and SV Angel backed the Internet Computer in a collective effort to help build out Web3.
All qualified applicants will receive consideration for employment without regard to race, color, religion, gender, gender identity or expression, sexual orientation, national origin, genetics, disability, age, or veteran status.