Executive Assistant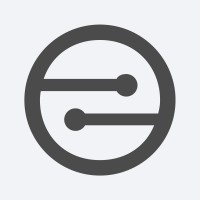 MobileCoin
Administration
United States · San Francisco, CA, USA
Posted on Thursday, March 30, 2023
Say hello to MobileCoin, the only sustainable payments platform that's fast and simple enough for everyday private payments.
We've developed a fully private, distributed payments platform you can use every day to pay for anything while protecting your privacy and data. Though based on a cryptocurrency, the barrier to understanding, buying, and using crypto is huge for many, and we want to remove that barrier. It's cryptocurrency designed to be used for secure payments, not to replace a currency, and we like to think it's crypto that anyone can use. In a sense, MobileCoin is made for everyone.
Our product has already been integrated into Signal, a messenger app with similar attitudes towards privacy used by more than 100 million people. We also recently launched Moby, our consumer-facing payments app that lets you send money directly to anyone, privately in seconds. In a world where your personal data is seen as a commodity, we believe that privacy should be a choice, and we choose to help protect that choice.
Executive Assistant/Personal Assistant, Supporting CEO of Fast-Growing Crypto Payments Company
Fast-growing, exciting crypto payments startup is seeking a driven, self-starter who can juggle busy calendars, manage multiple projects, and support in both professional and personal tasks. This role will be supporting the founder/CEO of the company and requires strong multitasking abilities, initiative and resourcefulness. Located in San Francisco, the company offers a flexible hybrid schedule and a variety of responsibilities. This is a unique, hands-on opportunity for a self-motivated individual who is ready to shine in an EA/PA role. The ideal candidate must have a roll-up-your sleeves personality, good sense of humor, a flexible demeanor, and a proactive/can-do attitude. Roles for advancement in the company.
Responsibilities:
Schedule, calendar, inbox management, and communication support for CEO

Plans, coordinates, and ensures CEO's schedule is followed and respected, serving as "gateway" role for efficient access to executive team and a bridge for smooth communication between executive team and all internal teams and external parties

Manage personal calendar, including scheduling personal appointments or running errands when needed

Coordinate travel arrangements. Create itineraries, file & document trip information including photo, travel information, etc.

Organizes and assists in arranging of company events, meetings, quarterly all-hands meetings, leadership meetings, etc.

Prepare documentation for, take notes in, and send follow up action items for meetings

Ad hoc administrative tasks

Prioritize time sensitive information, ensure action items addressed in a timely manner

Use professionalism, confidentiality, creativity and excellent judgement to make informed decisions and get the job done in a high ambiguous environment.

Actively communicate with team, prioritize conflicting needs, handle matters on short timelines when needed

Prepares executive presentation material for events and meetings
Qualifications:
8+ years of prior experience in a senior level support role

Proficient in Google Workspace

Demonstrates excellent communication skills, written and verbal

Highly organized strong attention to detail and thoroughness of work product

Demonstrated ability to achieve high performance goals and meet deadlines in a fast-paced environment

Strong work ethic, enthusiastic, enjoys being part of a high performing team

Ability to take initiative, improvise to solve problems and always think proactively

Excellent interpersonal skills, ability to adapt to different personalities and work styles

Strategically minded and can think about the bigger picture of a task or priorities.

Highest integrity, ability to frequently deal with confidential information with professionalism and discretion

Bachelor's degree preferred
Salary: