Illustrator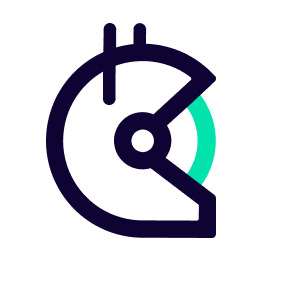 Gitcoin
Design
Remote · United States
Posted on Thursday, May 11, 2023
Note: This position is for a 3-month full-time contract, with the possibility of coming on extension/joining full-time.
About Gitcoin
Gitcoin is a decentralized community of developers and designers that are building the future of the open web. We create platforms that enable open source projects to be funded, incentivized, and sustained. At Gitcoin, we envision a world shaped by community-led positive change.
About the Team
The Gitcoin marketing design team is a group of highly skilled designers who are dedicated to creating visual content that effectively communicates the platform's mission and value. The team is passionate about blockchain technology and design, and works closely with contributors across Gitcoin to ensure that all marketing content is aligned with a campaign's overall strategy and goals.
The marketing design team is responsible for creating a wide range of visual content, including website design, email marketing campaigns, social media posts, and more. We also develop and maintain brand guidelines that ensure all creative output at Gitcoin is consistent in terms of tone, style, and messaging. The team's expertise in design and user experience helps to optimize the Gitcoin platform, making it easier for users to achieve their goals.
Overall, the Gitcoin marketing design team plays a critical role in building the platform's brand, elevating product design, attracting new users, and providing a high-quality user experience.
Job Overview
Gitcoin is seeking an extraordinary illustrator to join our team. As our in-house illustrator, you will be responsible for creating visually compelling work for print, brand, and product UI. The ideal candidate would be a generalist with a strong background in design and a passion for creating exceptional user experiences.
Responsibilities
Design and create 2d and 3d illustrations and graphics for a variety of Gitcoin projects and initiatives, including website design, marketing campaigns, social media posts, and more.
Work closely with other members of the Gitcoin team to develop a deep understanding of our products, services, and community.
Conceptualize and execute designs that effectively communicate ideas, concepts, and data in a visually appealing and accessible manner.
Use a variety of digital illustration tools, including Adobe Illustrator and Figma, to create graphics and illustrations that adhere to our brand.
Manage and organize the Gitcoin design library, ensuring that all design files are easily accessible and up to date.
Qualifications
2+ years of professional experience in illustration or graphic design.
Expertise in digital illustration tools, including Figma and Adobe Illustrator.
Knowledge of blockchain technology and its related concepts.
Strong portfolio of previous design work, with a focus on illustration.
Excellent communication skills and the ability to work collaboratively.
Ability to work independently and manage multiple projects simultaneously.
Familiarity with design best practices and principles.
Strong attention to detail and the ability to produce high-quality work with evolving deadlines.
Animation experience a plus!
Skills
2d & 3d illustration
Figma
Illustrator
Midjourney (optional)
Define illustration tools you use in application
Apply
Overall, we are seeking a talented and passionate illustrator who is excited about working in a fast-paced environment and contributing to the growth and success of Gitcoin. If you have a strong illustration portfolio and a desire to work on a variety of projects in the world of public goods, we would love to hear from you. All encouraged to apply.