User Experience & Design - Lead - Gitcoin Passport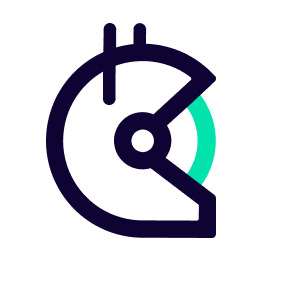 Gitcoin
Design
Berlin, Germany · Remote
Posted on Friday, May 26, 2023
User Experience & Design Lead - Gitcoin Passport
Gitcoin exists to unlock the growth and evolution of communities, and we believe that empowering communities to build, fund, and protect their shared needs is a crucial part of that mission.
This role will be the UX and design lead for the Gitcoin Passport workstream. Gitcoin Passport is an Identity and Reputation aggregator that allows communities to gate access to their most important experiences and protect what matters! Our team provides 3 unique products to further this mission: Gitcoin Passport, Passport Scorer, & Identity Staking. These open source, privacy preserving products, help web3 communities create trustworthy digital experiences and keep out bots and bad actors. Over 150,000 Passports have been created by users and we plan to grow to 1M+ by the end of the year!
This position calls for an inspiring leader with a collaborative spirit and the ability to strategize and supervise creative and innovative cross-platform solutions through design-thinking philosophy. The right candidate has led and developed teams of designers, pushing their creativity as well as developing their skills. To succeed in this role, you'll draw on your product design experience, technical knowledge, execution rigor, creative-problem solving skills and people and process management experience. This person will work within our Passport workstream to build products our community loves, in a way that introduces and reinforces our web3 ethos.
If you have experience leading a UX & design team in web3 spaces, along with building highly usable products that foster large community engagement, this is the role for you. You will be supported by an existing team of designers, engineers and product managers.
Responsibilities
Define and drive design vision, practices, and goals and oversee detail driven execution.
Be a partner to the organization who is our design strategist – shaping user problems and finding creative solutions.
Consistently produce designs that raise the collective quality bar – in some cases raising the industry bar.
Make meaningful contributions to design patterns that others leverage regularly.
Have a keen eye on maintaining quality across the entire product, not only their realm of responsibility.
Work with an incredible and diverse team of engineers, product, community managers, and more to build engaging solutions that scale from hundreds to tens of thousands of users.
Design prioritized solutions and see those solutions through the entire life cycle of our product development process.
Guide the team towards intuitive and engaging experience design and serve as a design leader for the team bringing in best practices from past working experiences that will reinforce an effective user experience practice.
Use hypotheses and research methods to drive decisions with outcome focused approaches that result in intuitive customer experiences.
Lead, collaborate and align resources from the open source community of designers and developers across the globe on various company initiatives.
Requirements
A strong interest and user experience expertise in web3, ideally with experience in either working with decentralized product architectures or DAO governed solutions.
A validated ability to collaborate cross-functionally with distributed teams.
Experience delivering end-to-end UX and UI for communities that use products connected to larger organizations - Gitcoin operates a two sided marketplace uniting Developers with web3 ecosystems.
Excellent interpersonal skills which allow you to excel at being an advocate for design and to be an effective communicator when dealing with multiple stakeholders.
3-5+ years of prior design management experience
You will be successful if you are able to lead by example – you never hesitate to get your hands dirty, filing bugs left and right and guiding others toward positive action. We are a high performing team and we are looking for an incredibly strong leader with coaching abilities. You should be regularly sought out for mentorship, as well as proactively providing it to improve others ability to work. Ideally you demonstrate the value of design, helping non-designers understand its impact. When you work with others, they consistently learn from you and bring those learnings to other aspects of their work.
Gitcoin is changing how people allocate resources to fund and build their shared needs. We are eager for your interest and application!
Please share a link to your DegenScore Beacon if you have one!