Marketing Manager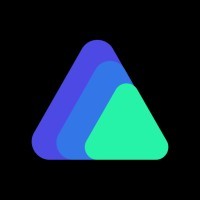 Spruce
Marketing & Communications
Remote
Posted on Wednesday, January 25, 2023
Spruce lets users control their identity and data across all digital interactions. We believe that the world is evolving toward one based on cryptography, networks, and digital economies that are user-controlled. Spruce has been leading the charge on the ecosystem-driven Sign-In with Ethereum effort as a way to authenticate into services (as opposed to Sign-In with Facebook) and selectively share data from personal data vaults instead of leaving everything on a central server. Spruce also collaborates with governments, higher education, financial institutions, and nonprofits to build digital identity solutions, like mobile driver's licenses, to let users control their own identity.
We're looking for a Marketing Manager to help operationalize and scale content, along with driving more generalized marketing programs with the Head of Marketing to help build brand awareness for Spruce.
Responsibilities
Build and oversee Marketing programs with the Head of Marketing that builds strong brand affinity, including the creation of self-guided educational programs for decentralized identity.
Coordinate, edit, and publish blog posts, articles, whitepapers, and case studies, leveraging internal team technical expertise.
Drive content strategies, development, and execution to build brand awareness and amplification of both short-term and long-term marketing initiatives.
Manage analytics and tracking of content regularly to inform strategy.
Collaborate with DevRel to develop and execute a strategy to build and engage a Spruce community passionate about our products and open-source libraries.
More marketing fun - hey, we're a startup!
Qualifications
2+ years in marketing or marketing project management role in a fast-paced startup environment, with an emphasis on content, editorial, and/or project or program management.
High attention to detail with excellent organizational and project management skills.
Comfortable operating with a high degree of ambiguity - comes with ideas, rather than waiting to be assigned work.
Proven ability to turn a high-level strategy into an executable plan with clear milestones, timelines, and deliverables.
Experience working with and building strong relationships with technical audiences (developers, engineering leaders, technical PMs, etc.).
Outstanding written and verbal communication: succinct, clear, grammatically correct, and adaptive to match the audience.
A creative, out-of-the-box thinker who also likes to research best practices and success stories to inform strategy.
Based in Pacific Time, Eastern Time or any region between the two and authorized to work in whichever country you reside in
Bonus
Previous experience at a high-growth startup in program management, project management, operations, or other similar role that demonstrates a high capacity for organization and ownership.
Previous experience or familiarity with marketing for public sector audiences.
Familiarity with blockchain or Web3.
Familiarity with Webflow and/or Figma.
Spruce offers competitive cash and equity compensation along with an excellent benefits package, including:
- Quality group health insurance coverage
- Flexible working hours & unlimited PTO
- International team with remote-first policy
- Team gatherings around the world
We are passionate about cultivating a thriving culture of diverse individuals who bring unique perspectives to our mission. We are committed to equal employment opportunity regardless of race, color, ancestry, religion, sex, national origin, sexual orientation, age, citizenship, marital status, disability, gender identity, or Veteran status.