Data Scientist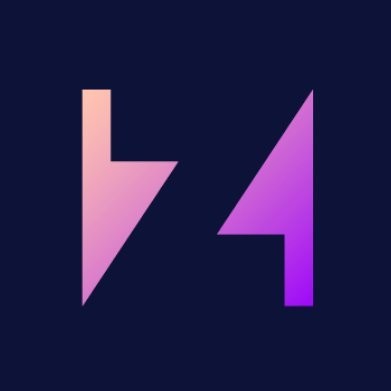 Zeta Markets
Job Functions:
Software Engineering, IT, Data Science
Employment Types:
Full-time
What we're looking for
As a Data Scientist you will leverage data to help Zeta Markets gain insights into and drive important business, product, marketing and growth decisions. This will include expanding our core set of product metrics (volume, OI, active users etc.), pioneering and measuring our various growth initiatives (referral program, marker maker and taker token reward programs, NFTs/airdrop distribution, trading competitions, marketing attribution) as well as helping us better understand our users and how they use the product (segmentation, churn, signup funnel).
We currently have most of the data groundwork in place, and have used this to our advantage to drive our products to an impressive $50M+ monthly volume with better liquidity and prices than many centralised exchanges. We are looking for someone who is passionate about data-driven growth to help us scale Zeta to over a billion dollars trading volume.
Responsibilities
Work closely with stakeholders (product, engineering, marketing leadership) to measure and communicate the effectiveness of new products features or user acquisition campaigns and ultimately help these stakeholders decide which directions to double down on.
Pioneer new data-driven growth initiatives to allows Zeta to optimise how we acquire new users (e.g. token reward distributions and incentive programs, marketing attribution) as well as engage existing ones (analysing product usage flows and in-product usage events)
Use SQL and python to spin up ad-hoc analyses, as well as push to production certain insights into dashboards for the rest of the team to use. Be able to work collaboratively with data engineering and front-end engineers to request front-end event instrumentation, ETL and blockchain indexing, additions to our APIs.
Help evangelise a culture of being data-driven amongst the team
Qualifications
2+ years industry experience in data science or analytics focussed roles
A degree (Bachelor's or above), preferably in Statistics, Computer Science, Physical Sciences, Economics, or a related technical field
Proficiency with common data analysis tools in Python (pyspark, numpy, pandas) and SQL
Favourable to have experience with Databricks (Delta Lake, Delta Live Tables) and AWS (Lambda, ECS, S3)
Favourable to have experience with Blockchain technologies, especially Solana (JS/Rust clients and on-chain data model), web3 data tools like Nansen
Favourable to have experience with marketing and attribution tools (Google Analytics, Amplitude, Twitter/Discord Analytics)
Benefits
Competitive salary and token compensation package
Working with a team of smart, highly dedicated engineers, traders and business-people who love to tackle problems at the cutting edge of technology. Several of us have worked on key data infrastructure at unicorn software companies like AWS and Atlassian.
Possibility to relocate to Singapore
Potential to attend conferences around the world and showcase your work to a global audience
Referral
Refer someone you know and if we hire them we'll give you $10k USD for your help!
About Us
Zeta Markets is the universal access derivatives layer for web3.
We strive to provide crucial DeFi infrastructure and services for the massive market of derivatives trading, a multi-trillion dollar industry in traditional finance.
We believe a global, decentralised, transparent and accessible liquidity layer empowers traders around the world to manage risk and take opinions on the rapidly growing cryptocurrency market.
We're backed by some of the biggest names in the business such as Jump Trading, Race Capital, Electric Capital, Wintermute, Amber, Sino Global Capital, QCP, Alameda, Solana and many more.
How to Apply
Please send an email with your CV to hello@zeta.contact.